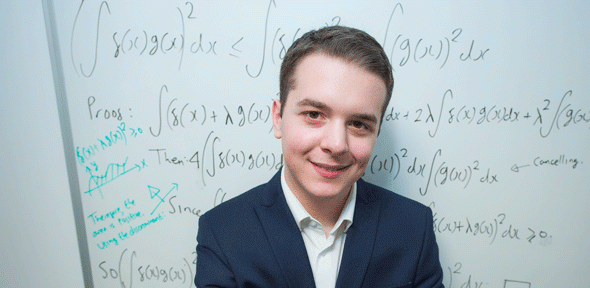 "You don't have to be anxious about coming here as someone who is working class - that's not going to hold you back" says rapper Professor Green in Channel 4 documentary Working Class White Men, speaking outside the Centre for Mathematical Sciences after coming to one of our University Open Days for potential applicants. The documentary follows the journeys of six young men, including talented student Lewis Croney as he works to achieve his goal of winning a place at Cambridge to study Maths.
Education, whether at a university, further education institution, or as part of in-work training, has a huge impact on young lives. As the thoughtful documentary explores, education is a key factor in social mobility and opening up opportunity, but white men from areas of socio-economic disadvantage are the least likely group in the UK to attend university.
"I definitely had a preconception of what it would be - that it would be pompous or snooty," Professor Green reflects after his visit to the Mathematics Faculty for the Open Day. "Where's that come from? The only thing that will hinder you here is being as good as the next [person] - and that's fair."
Lewis's hard work, commitment and dedication forms an inspirational thread through the programme. "Lewis is fighting back against a culture of low expectation", comments Professor Green. Alongside the support of his sixth-form college, Lewis was able to access further help from Cambridge to achieve his aim. Cambridge is committed to encouraging students of all backgrounds to consider further study as a possibility, and the Mathematics Faculty is home to the University's biggest subject-specific educational outreach programme. "The ultimate hope is to make a real difference by levelling the playing field and to encourage more applicants from disadvantaged backgrounds and under-represented groups," says Dr Orsola Rath Spivack, Faculty Admissions Officer.
Levelling the playing field
The Faculty welcomes applications from all talented and motivated mathematicians. "Our admissions process aims to identify the students with real potential and motivation, the ability to think creatively in mathematics and to build on their necessary base of A-level knowledge (or equivalent) by using new concepts to solve challenging problems," says Dr Rath Spivack. To overcome barriers that can arise from educational inequality and lack of confidence, the Faculty is actively involved in a range of projects that provide inspiration and support to potential university applicants. Examples include the Sutton Trust summer school, our STEP Support Programme, and the Further Mathematics Support Programme.
As they watched Lewis waiting for the results of his STEP exams, which form part of conditional offers from Cambridge, viewers collectively held their breath - it formed a nail-biting (and heartwarming) finale to the programme! As well as taking part in the Faculty's residential Sutton Trust summer school in August 2016, Lewis joined 187 other state school offer-holders in March 2017 at one of the days run as part of the Faculty's new STEP Support Programme, which provides free resources and support to help students prepare for STEP. Every UK state school student holding an offer from the University of Cambridge to study Mathematics was invited to attend one of the days, which gave an opportunity to meet and work with current Mathematics undergraduates and staff. The days complemented and enhanced the STEP Support Programme's main component: a free online course to develop advanced problem-solving skills and prepare for tackling challenging STEP exam questions. The online resources are freely available and open to all students, regardless of which university they are applying to, or where they come from.
For Lewis, who is now in his first year of the Mathematics degree course, knowing that some academically able students from backgrounds like his own might think that Cambridge is not for them was a key reason he took part in the Channel 4 documentary. "I thought it could inspire others like me to at least apply." And his mum, Joanna Croney, agrees: "I knew that if the documentary reached and inspired just one extra person from a similar background who wasn't confident in their abilities, then it would have been worthwhile."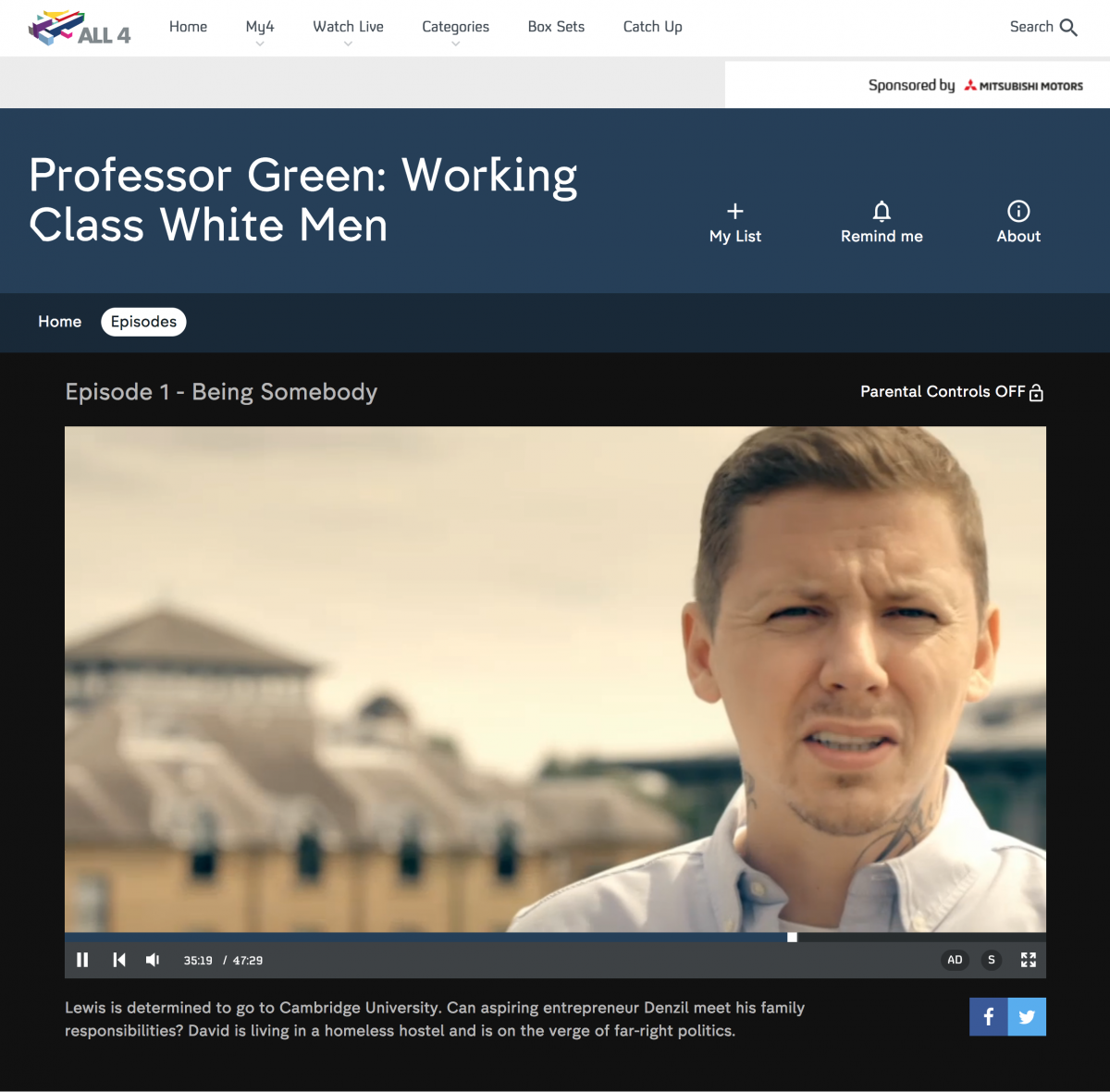 Watch Episode 1 of 'Working Class White Men', 'Being Somebody', on All 4.
---
Read more about the experiences of some of the students who used the STEP Support Programme last year in our feature Helping students make the next STEP.
If you've been inspired by Lewis's ambition to study maths at Cambridge, and will be submitting your university application in 2018/19, come to one of our Open Days - the 2018 Open Day dates are Saturday 28 April 2018, Saturday 5 May 2018, Thursday 5 July 2018 or Friday 6 July 2018.
Find out more about the huge range of mathematics education resources and support we offer schools in Mathematics for All.