Part III Mathematics International Scholarships: October 2022 Entry
The Faculty of Mathematics introduced an exciting and substantial new international scholarship scheme for the Master of Advanced Study (MASt) in Mathematics (Part III Mathematics) in 2021/22.  The Faculty is committed to maintaining the global reach of Part III Mathematics. This scheme aims to assist and encourage students from across the world who can benefit from this internationally leading masters programme. We expect to offer a number of scholarships for entry in October 2022.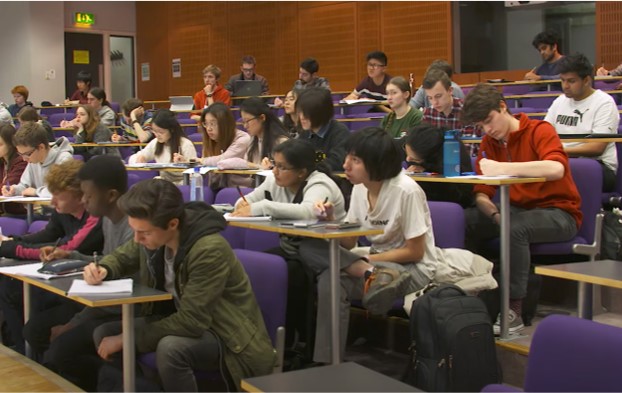 Applications for admission to Part III Mathematics are welcome from all students, regardless of nationality, who have the preparation and aptitude to benefit from the course. The new scholarships will bridge the gap between the Home and Overseas University fees for the course.  All applicants to the MASt in Mathematics (course codes MASA, MASP, MASS) who require funding and are liable for the Overseas fee are eligible to be considered for the scheme.
Part III Mathematics International Scholarships will be awarded on the basis of an assessment of academic potential, as demonstrated by the applicant's MASt application. The value of the scholarship offered may be adjusted to take into account any other awards held or taken up by a student for the same course.
Part III is a mathematically challenging and intensive course for well-qualified students with a high level of independence and self-motivation and is excellent preparation for mathematical research.  The minimum entry requirement is normally a UK first-class honours degree in mathematics, physics, engineering, or statistics, or a non-UK qualification of comparable standing. The University International Qualifications Directory offers guidance on international equivalents.
Over the last five years, students from 73 different countries have been admitted to Part III, choosing from an unparalleled number of lecture courses spanning all aspects of pure and applied mathematics, statistics and theoretical physics. More than 60% of students on the course achieved a Distinction or Merit (equivalent to a first class). 
Applications to the MASt are made online via the University's Applicant Portal.  Details of the procedure and required supporting documentation are available from the University Graduate Admissions website. Potential applicants from currently underrepresented groups are particularly encouraged to apply.
Applicants wishing to be considered for the Part III Mathematics International Scholarships or for the University of Cambridge Graduate Funding Competition must submit their application, including supporting documents and references, by 12:00 pm (noon) UK time on 6 January 2022, and tick the box on the application form to indicate that they wish to be considered for funding.
Further information is available from our Part III web pages for prospective students, MASt admissions pages and via the Postgraduate Admissions Course Directory.