As a discipline Mathematics has perhaps never been more important, with spectacular breakthroughs in research accompanying an ever-growing range of new applications affecting almost every aspect of life. We are proud of our alumni and alumnae's wide-ranging contributions to all aspects of society.
As a member of the Cambridge Mathematics family, we look forward to keeping in touch with you through our Mathematics Alumni newsletters. Click on the thumbnail images below to read the newsletters as a pdf.
You can also keep up to date with the Faculty on Twitter and through our News, and gain insights into some of the latest developments and research here through our Features.
We would be delighted to hear from alumni: please feel welcome to contact us by emailing alumni@maths.cam.ac.uk.
---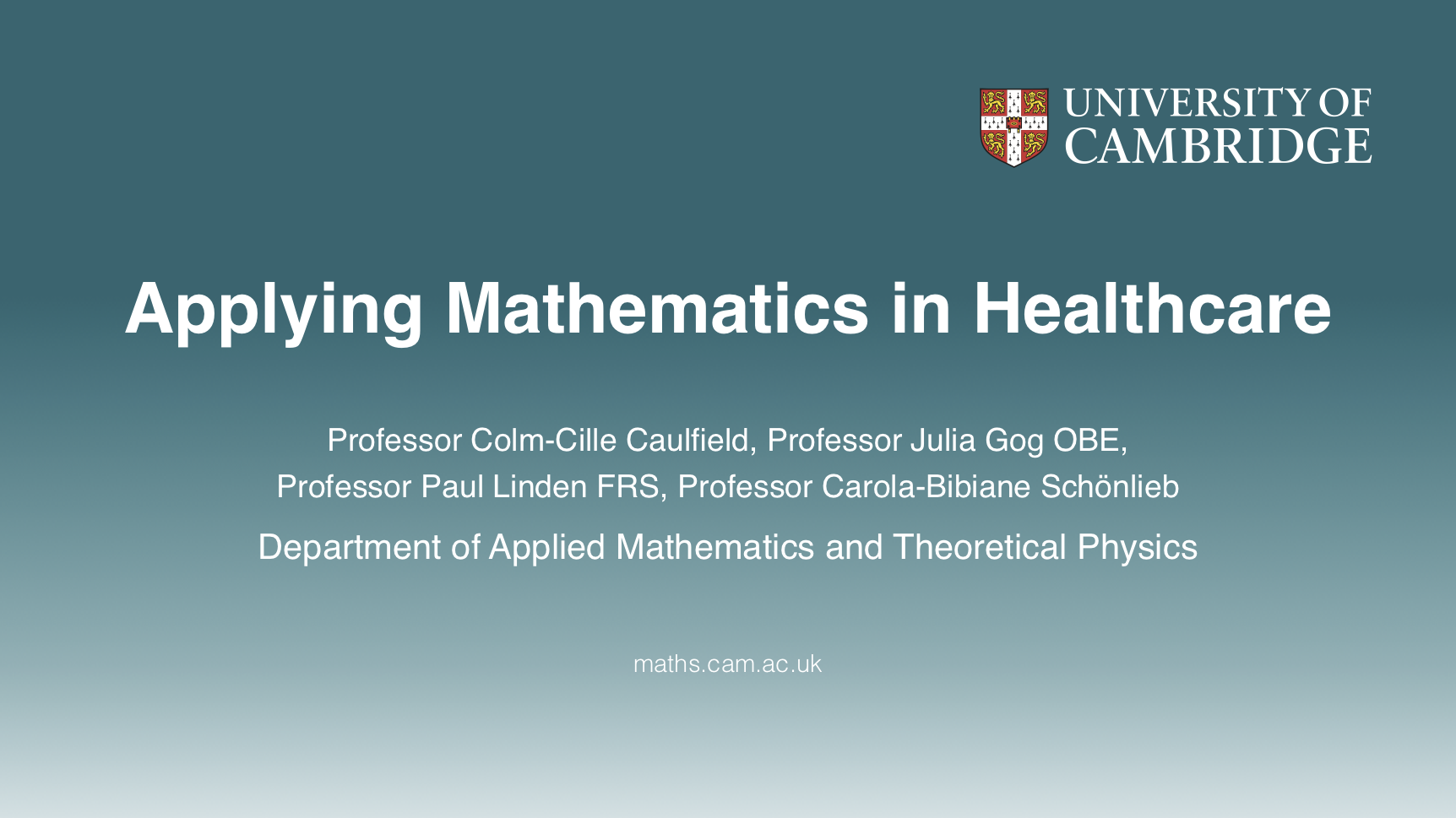 In June 2021 Professor Julia Gog OBE, Professor Paul Linden FRS and Professor Carola-Bibiane Schönlieb joined Professor Colm-Cille Caulfield, Head of the Department of Applied Mathematics and Theoretical Physics, to discuss some of the ways in which mathematics is contributing to global healthcare.
This was the first in a new series of live online Faculty events for alumni, sharing insights and ideas from the wide range of Cambridge mathematics through informal discussion with the researchers involved.
---