As a discipline Mathematics has perhaps never been more important, with spectacular breakthroughs in research accompanying an ever-growing range of new applications affecting almost every aspect of life. We are proud of our alumni and alumnae's wide-ranging contributions to all aspects of society.
As a member of the Cambridge Mathematics family, we look forward to keeping in touch with you through our Mathematics Alumni newsletters and events.
You can also keep up to date with the Faculty on Twitter and through our News, and gain insights into some of the latest developments and research here through our Features.
We would be delighted to hear from alumni: please feel welcome to contact us by emailing alumni@maths.cam.ac.uk.
---
Alumni events
Our online Faculty events for alumni share insights and ideas from the wide range of Cambridge mathematics through informal conversation with the researchers involved. Invitations to future events are sent out in our regular alumni email newsletters, and you can catch up with the recordings of the most recent events below.
You can also watch recordings of all the events so far in the series here.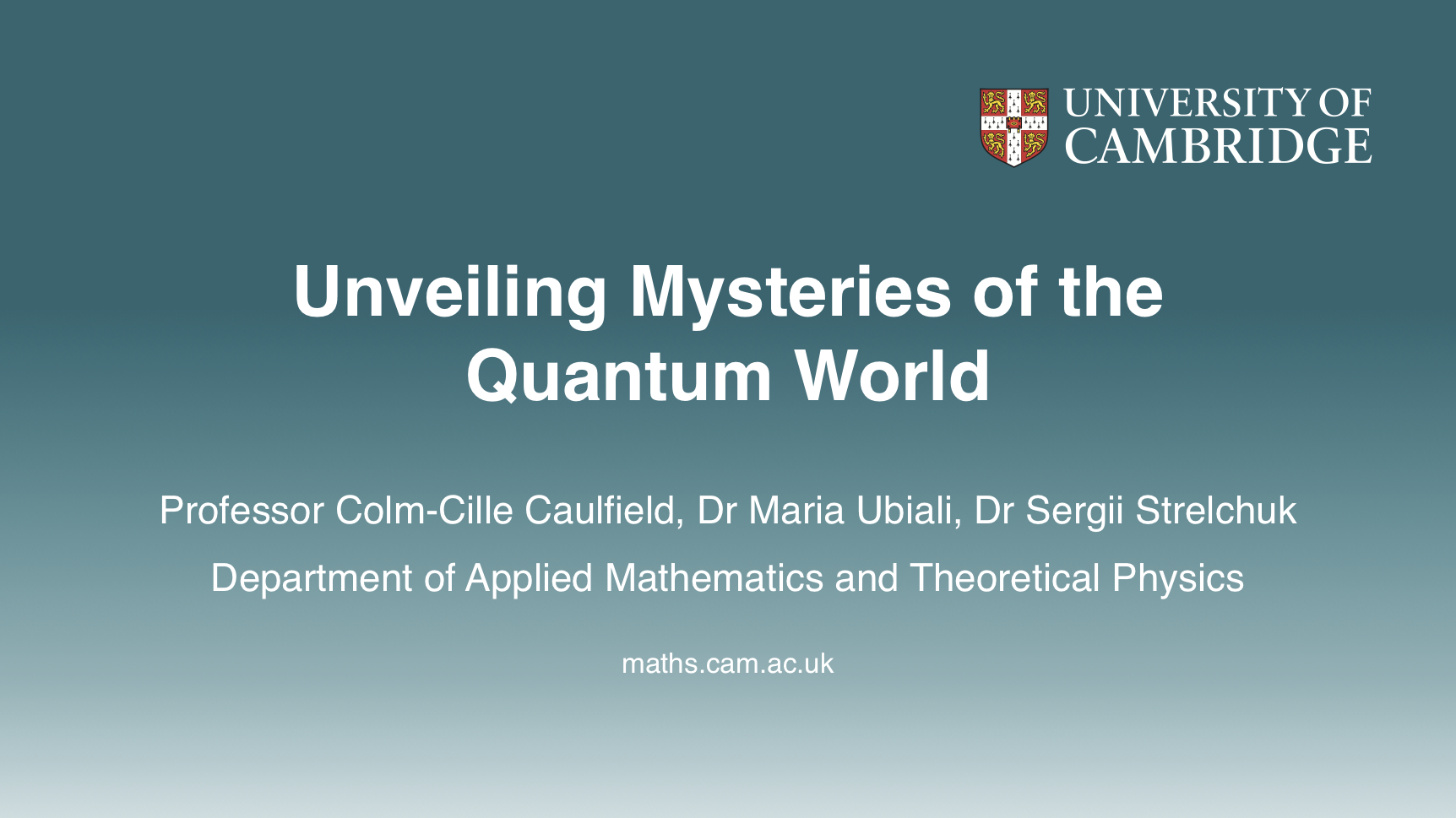 In May 2022 Dr Maria Ubiali and Dr Sergii Strelchuk from the Department of Applied Mathematics and Theoretical Physics joined Professor Colm-Cille Caulfield and an audience of Cambridge alumni to discuss their latest research.
The discussion focused on their recent results, exploring how developments in computational machine learning are revealing mysteries from the quantum world, and how quantum effects can be applied in turn to revolutionise the ways in which scientists process information.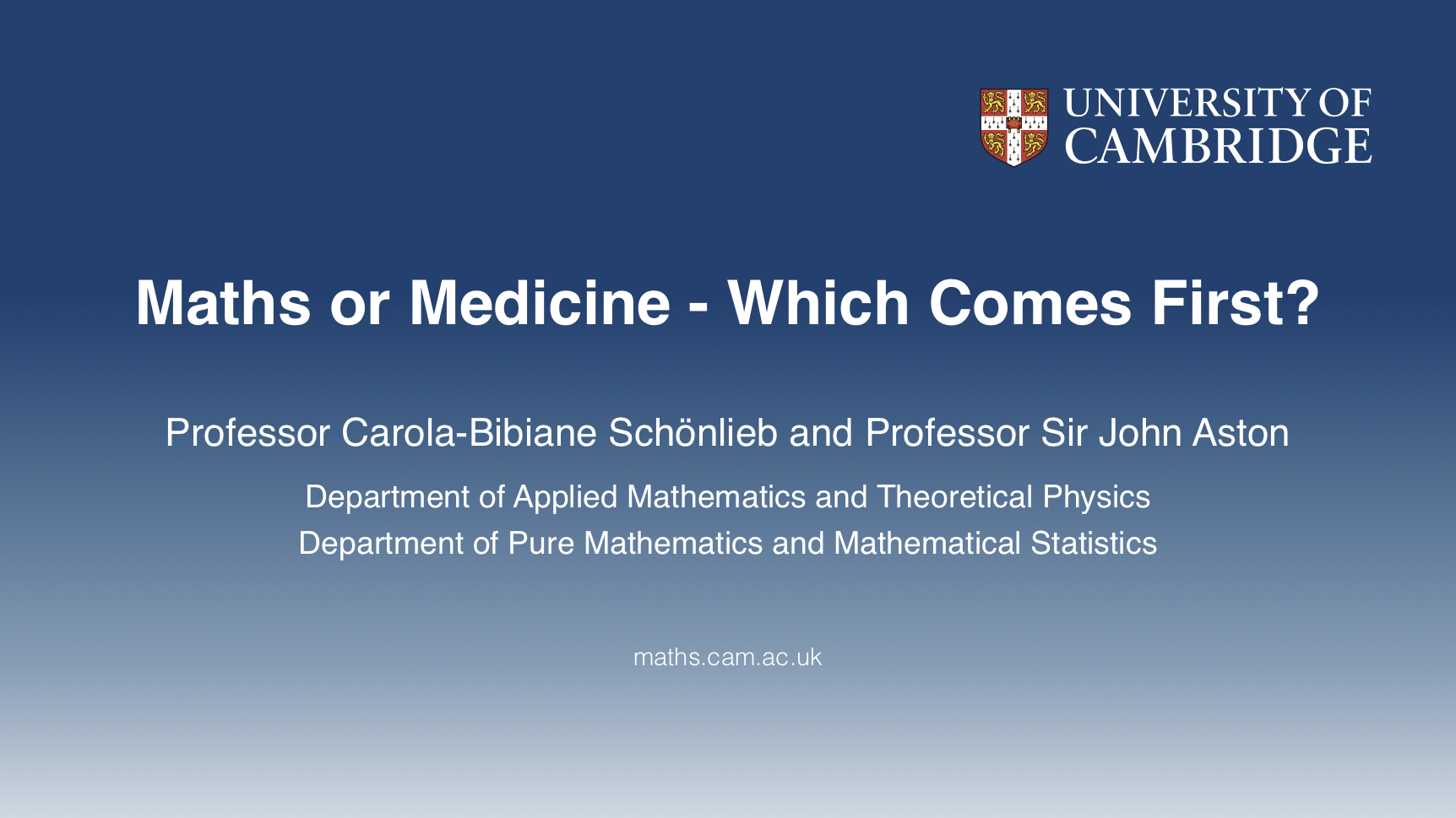 Mathematics and statistics are driving a revolution in medicine and healthcare, but exciting new maths is also being discovered thanks to the challenges that healthcare raises.
In this conversation, recorded as part of the 2021 Cambridge Alumni Festival, Professor Carola-Bibiane Schönlieb and Professor Sir John Aston discuss how medicine has led them to work on all kinds of maths and statistics, much of which has applications in some very different places.
---
Alumni newsletters
Our regular alumni newsletters share updates and news from the Mathematics Faculty, from the latest research to student life. Please click on the thumbnail images below to read the newsletters online.
Staying connected
To ensure that alumni communications from the University and Mathematics Faculty keep reaching you, you can update your details and mailing preferences online. You can also discover more about the wide range of events, benefits and services that the University of Cambridge offers to alumni here.