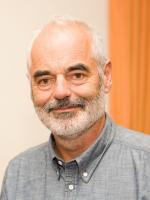 Professor of the Public Understanding of Risk
Research Interests: Public understanding of uncertainty and risk, Bayesian methods, biostatistics, performance assessment
Examples sheets and lecture notes can be found on my teaching page.
Communicating personalised risks from COVID-19: guidelines from an empirical study
Use of "normal" risk to improve understanding of dangers of covid-19
– BMJ (Clinical research ed.)
Shielding from covid-19 should be stratified by risk
– BMJ (Clinical research ed.)
The effects of communicating uncertainty on public trust in facts and numbers.
– Proceedings of the National Academy of Sciences
Should We Trust Algorithms?
Introducing The Art of Statistics: How to Learn from Data
Risk perceptions of COVID-19 around the world
– Journal of Risk Research
Hormone replacement therapy and the risk of breast cancer: How much should women worry about it?
– Post Reproductive Health
The Met Office Weather Game: investigating how different methods for presenting probabilistic weather forecasts influence decision-making
– Geoscience Communication