Monday 19 April and Tuesday 20 April 2021 - Centre for Mathematical Sciences, Cambridge
The Cambridge Centre for Analysis is pleased to host the tenth annual two-day OxPDE conference, held alternately in Oxford and Cambridge, focusing on analysis and PDE. Go to previous OxPDE conferences.
Due to the COVID-19 pandemic, this year's conference will take place online via Zoom. Registered participants will be sent a Zoom link a few days prior to the conference.
Registration
Registration for this conference has now closed.
Speakers
Programme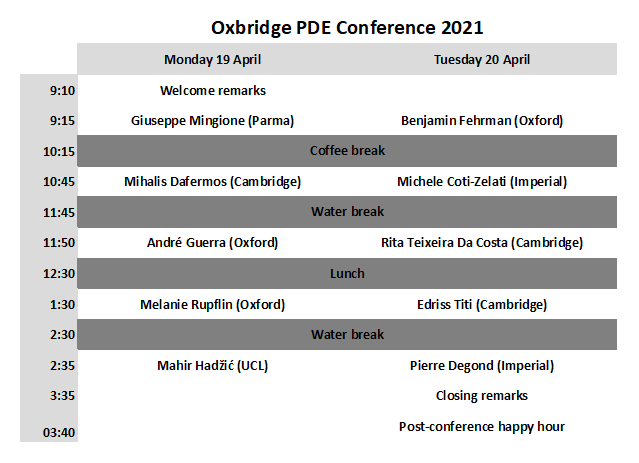 A full conference programme with talk titles and abstracts is now available here.
Participants
A list of conference participants will be posted here in due course.
Queries?
Please contact the ERC Administrator.