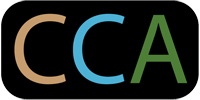 Tuesday 15 March and Wednesday 16 March 2016 - Centre for Mathematical Sciences, Cambridge
The Cambridge Centre for Analysis is pleased to host the sixth annual two-day OxPDE conference held alternately in Oxford and Cambridge, focusing on analysis and PDE. Go to previous OxPDE conferences.

Speakers
Speakers include
Programme
The full programme with abstracts is available to download here.
Queries?
Please contact the CCA Graduate Office Administrator.