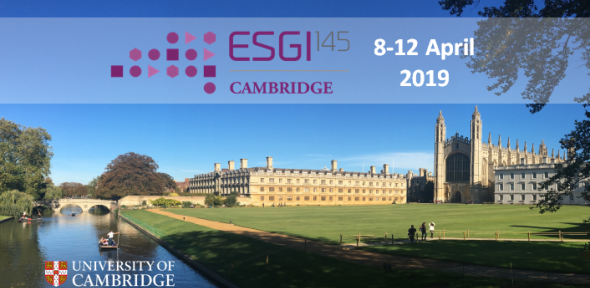 Mon Apr 8th 2019, 9.30am

to

Fri Apr 12th 2019, 3.30pm
Venue:
Centre for Mathematical Sciences
About the ESGI
Across a five day workshop, the European Study Group with Industry (ESGI) brings mathematicians and industrialists together working side by side to solve the real and important issues that companies and other organisations are facing today. Detailed information about the workshop is available at www.esgi.org.uk
Who is the workshop for?
Companies of any size or sector are invited to present problems and benefit from a mathematical approach to develop practical solutions. Problems need to be prepared well in advance of the workshop: if you are interested in submitting a problem, please email esgi@cam.ac.uk.
Academic staff, research fellows and post graduate students are invited to participate in the workshop and come up with new ideas and potential solutions for real problems.
How to book
Early Bird opens mid Jan 2019. Pre-registration is open here.
Further information
For detailed information about the workshop and programme please click on the link below. For further enquiries contact esgi@cam.ac.uk