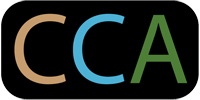 CCA students are encouraged to participate in conferences, workshops and research schools, where these are relevant to their intended research projects. On the recommendation of your supervisor, funds are available from CCA to meet these expenses.
If you have any queries not covered here, please contact the Graduate Office.
Useful links
Apply for University Travel Insurance
Funding application form [PDF]
Claim form [PDF]
Completed claim form example [PDF]
 
Claiming and Applying FAQs
How much money do I have left from my allocation?
If you are at all unsure, please contact the CCA Graduate Administrator, who can provide a summary of previous claims and your current balance.
As of October 2018, students are allocated £750 per annum (previously £500). This increase cannot be backdated. Students who have reached their allocation limit can apply for additional funds, please contact the CCA Graduate Administrator for further information.
How much should I spend and when?
It is up to you how you manage your spending. Keep in mind longer research visits may be recommended by your supervisor towards the end of your course, so you should consider keeping funds in reserve for this.
Should I seek approval before spending any money?
Please seek approval before you pay by completing the Application for Conference/Travel Expenses form. You should return the form to the Graduate Office with supervisor approval. If you do not complete this stage we cannot guarantee you will be reimbursed for the full amount.
I am unable to pay in the first instance. Can anything be done?
Please contact the CCA Graduate Office Administrator to discuss the situation.
Can somone else pay for me?
We can only reimburse the person who originally paid. If you plan to claim the cost from CCA you should pay for your share only and directly with the supplier. Unable to cover the initial cost yourself? See here.
Can I stop off at another location on my way to/from a conference/research visit?
We would prefer it if you didn't. Ideally your receipts should be for a direct journey to/from the conference/research visit location.
I have paid. What do I do next?
Once you have made the purchase, complete the expenses claim form and return to the Graduate Office with original receipts. The receipts must clearly confirm that you have paid.
How much information should I include on my claim form?
In addition to your name, address and signature etc, please make sure you clearly state the following information on the claim:
A breakdown of individual costs in the original currency on the receipt. Please do not convert currencies or lump payments together
Mode of transport
Dates of travel
Destination: institution, city and country
Purpose of journey. Please include the full conference/event name or the name(s) of people you are visiting.
If you cannot fit all details on the form you are welcome to attach a separate page. An example of a correctly completed expense claim form can be found here.
Are there rules on the mode of travel I should use?
You expected to use the most cost-effective mode of transport, in accordance with the University Financial Regulations. Taxis are not considered cost-effective, so taxi journeys will only be reimbursed with good reason. Please include a note on the claim if this is the case. Otherwise we expect you to use public transport where possible; this includes travelling to and from the Cambridge train station.
Can I claim expenses for food?
Unfortunately we can no longer reimburse expenses for food/drink purchased when you are not in transit. We might be able to in exceptional circumstances; please ask if you are unsure.
Will CCA cover all costs?
For large claims, we ask that you apply to all available sources of funds in addition to the CCA to fund your trip/event. You should ask your College, the conference/event organisers and any others. The Cambridge Philosophical Society and the London Mathematical Society are good sources of funding. Please include information on other relevant funding applications with your claim/application. Search for University funds.
Can I travel to the event from a different country?
You can travel to the event from somewhere outisde of the UK (eg your home country) if the costs are cheaper/the same. If you do this, please include a explanatory note with the claim. 
My supervisor is not in Cambridge to sign my forms. What should I do?
If your supervisor is unable to sign your forms, an email will suffice. It should state the name of the conference and that they support your attendance.
Can I submit copies of receipts?
Original receipts should be submitted with claims, not photocopies/scans. Unfortunately you cannot submit claims online.
I don't have receipts for everything. Is this a problem?
Unfortunately we cannot reimburse any expenses without proof of purchase. Please contact the CCA Graduate Administrator to discuss the situation.
Can I obtain receipts if I pay with an Oyster Card?
If you are travelling in London with an Oyster Card, we recommend registering it online so you can print statements as proof of purchase.
I have submitted my claim. What happens next?
If your claim/application is over £400 but under £1,000, approval will be sought from one of the CCA Directors. If your claim/application is over £1,000, approval will be sought from both CCA Directors.
Once all the required paperwork and approvals have been received, we will authorise and pass to the DPMMS Finance Office for processing. They then raise a cheque which goes in your pigeon hole. This should take approximately two weeks. The processing time might vary outside of term time.
What conversion rate will be used for processing my claim?
The Finance Office use a generous conversion rate which usually covers the cost of paying by card. You are welcome to submit bank statements (in addition to receipts) as proof of exact costs in sterling. Costs on the claim form should be listed in the original currency.
Can the money be transferred to my bank account?
Unfortunately we can only transfer money to members of staff. Students will receive their reimbursement by cheque.
Can I be reimbursed for travel expenses after submission of my thesis?
We can reimburse you for travel expenses if the trip/conference took place after submission of your soft-bound thesis but before your viva, providing you have not permanently left Cambridge, you are still studying full time, and the trip is related to your studies. We cannot reimburse for trips taken after your viva.
Can I claim expenses for travel relating to my new postdoc position?
If the meeting is directly related and beneficial to your CCA work (collaborating, knowledge transfer etc) then this can be charged to the grant. Otherwise the Institution you are visting should cover the costs.
Updated 22 May 2019.