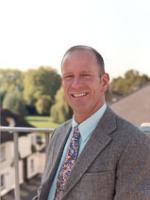 Professor of Mathematics for Operational Research
Research Interests: Mathematics for operational research and systems, models in telecommunications and operations management, control of queues, stochastic networks, on-line bin-packing, ergodicity of markov processes, optimal search, stochastic scheduling, dynamic resource allocation, financial mathematics
Economic Issues in Shared Infrastructures.
– Networking, IEEE/ACM Transactions on
Strategy for Quickest Second Meeting of Two Agents in Two Locations
– Mathematics of Operations Research
Optimal symmetric rendezvous search on three locations
– Mathematics of Operations Research
Indexability and whittle index for restless bandit problems involving reset processes.
– IEEE Conference on Decision and Control and European Control Conference
Concavity and Monotonicity Properties in a Groundwater Management Model
– Naval Research Logistics (NRL)
ABCs of the bomber problem and its relatives
– Annals of Operations Research
Optimal call routing in VoIP
– 21st International Teletraffic Congress, ITC 21: Traffic and Performance Issues in Networks of the Future - Final Programme
Economic issues in shared infrastructures.
– SIGCOMM 2009 - Proceedings of the 2009 SIGCOMM Conference and Co-Located Workshops, VISA 2009
Optimal scheduling of peer-to-peer file dissemination.