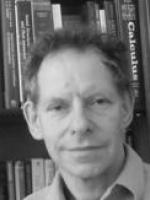 Career
2019-present: Senior Research Associate, DAMTP, University of Cambridge
2011-present: CATAM Assistant Director, DAMTP, University of Cambridge
2006-2011: Director of Studies in Applied Mathematics, Emmanuel College, University of Cambridge
2009-2011: Director of Studies in Mathematics, Hughes Hall, University of Cambridge
1997-2007: Assistant Director of Research, DAMTP, University of Cambridge
1996-2002: Fellow and Director of Studies in Mathematics, Robinson College, University of Cambridge
1994-1997: Senior Research Associate, DAMTP, University of Cambridge
1993-1997: Smith Insitute Research Fellow, DAMTP, University of Cambridge
Research
I am a member of the Department of Applied Mathematics and Theoretical Physics Waves research group. Current research interests include acoustic and electromagnetic wave scattering, in random media and from rough surfaces; and inverse problems in wave scattering and in coastal morphology.
Rough surface reconstruction from phaseless single frequency data at grazing angles
Recovery of rough surface in ducting medium from grazing angle scattered wave
– Journal of Applied Physics
Rough surface reconstruction at grazing angles by an iterated marching method.
– Journal of the Optical Society of America. A, Optics, image science, and vision
Efficient boundary integral solution for acoustic wave scattering by irregular surfaces
– Engineering Analysis with Boundary Elements
Efficient boundary integral solution for acoustic wave scattering by irregular surfaces
– Engineering Analysis with Boundary Elements
Rough surface scattering via two-way parabolic integral equation
– Progress In Electromagnetics Research M
Statistical moments for rough surface scatter from two-way parabolic integral equation at low grazing angles
– Journal of Modern Optics
Beach memory and ensemble prediction of shoreline evolution near a groyne
On Modelling Cross-shore Beach Morphology
– Journal of Coastal Research
– Waves in Random and Complex Media