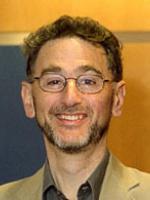 Research Interests: Foundations of probability and statistics; evidential reasoning; causal inference; graphical models; forecasting systems; DNA profiling.
A Formal Treatment of Sequential Ignorability.
– Statistics in Biosciences
Estimation of spatial processes using local scoring rules SPATIAL SPECIAL ISSUE
– AStA Advances in Statistical Analysis
Deep determinism and the assessment of mechanistic interaction
– Biostatistics (Oxford, England)
Retrospective-prospective symmetry in the likelihood and Bayesian analysis of case-control studies
Inference networks: Bayes and Wigmore
The role of scientific and statistical evidence in assessing causality
Probabilistic sensitivity analysis in health economics.
– Statistical Methods in Medical Research
Statistical model selection
Probability-free pricing of adjusted American lookbacks