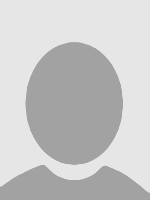 My research lies at the intersection of computational mathematics and machine learning for applications to large-scale real world problems.
Keywords: Computational Mathematics
Inverse problems
  Computer Vision
Medical Image Analysis 
Robotics
Machine Learning.
TrafficCAM: A Versatile Dataset for Traffic Flow Segmentation
NorMatch: Matching Normalizing Flows with Discriminative Classifiers for Semi-Supervised Learning
SCOTCH and SODA: A Transformer Video Shadow Detection Framework
LaplaceNet: A Hybrid Graph-Energy Neural Network for Deep Semisupervised Classification.
– IEEE transactions on neural networks and learning systems
Why Deep Surgical Models Fail?: Revisiting Surgical Action Triplet Recognition through the Lens of Robustness
Multi-Modal Hypergraph Diffusion Network with Dual Prior for Alzheimer Classification
A Three-Stage Self-Training Framework for Semi-Supervised Semantic Segmentation
– IEEE transactions on image processing : a publication of the IEEE Signal Processing Society
Machine learning for workflow applications in screening mammography: systematic review and meta-analysis
GraphXCOVID: Explainable deep graph diffusion pseudo-Labelling for identifying COVID-19 on chest X-rays
Learning optical flow for fast MRI reconstruction