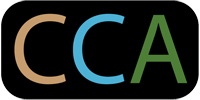 Academic background
2013-2016: B.A. Philosophy at the Ludwig-Maximilians university (LMU) in Munich
2013-2016: B.Sc. Physics at the LMU.
2017/18: Visiting student at EPFL in Lausanne.
2016-2018: M.Sc. in Mathematical and Theoretical Physics, jointly hosted by LMU and TU Munich.
Areas of interest
Previously I have been interested in partial differential equations and density functional theory.
Publications
Email
nmg43 [at] cam.ac.uk