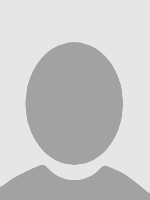 Age-related developmental and individual differences in the influence of social and non-social distractors on cognitive performance
– Frontiers in Psychology
Glutamate and GABA contributions to medial prefrontal cortical activity to emotion: Implications for mood disorders
– Psychiatry Research: Neuroimaging
Amygdala and whole‐brain activity to emotional faces distinguishes major depressive disorder and bipolar disorder
Childhood and adult trauma both correlate with dorsal anterior cingulate activation to threat in combat veterans.
Heterogeneity of amygdala response in major depressive disorder: the impact of lifetime subthreshold mania
Functional Neural Correlates of PTSD Symptoms and Trauma Exposure in Young Adult Combat Veterans
Amygdala activity and prefrontal cortex-amygdala effective connectivity to emerging emotional faces distinguish remitted and depressed mood states in bipolar disorder
Dissociable patterns of medial prefrontal and amygdala activity to face identity versus emotion in bipolar disorder
Interaction of catechol O-methyltransferase and serotonin transporter genes modulates effective connectivity in a facial emotion-processing circuitry.
– Translational Psychiatry
A new meta-analytic method for neuroimaging studies that combines reported peak coordinates and statistical parametric maps.
– European psychiatry : the journal of the Association of European Psychiatrists