Those people who are eligible for a zoom licence and who already have a zoom account may transfer their zoom account into the Faculty licence pool. They will be refunded for the un-used part of their account (if the account is a paid-for account).
Once an invitation has been issued, Zoom will send an email to the address associated with your (existing) zoom account. This invitation will look very similar to the regular phishing scams inviting one to 'click here' to avoid having your email cut off or to upgrade your quota.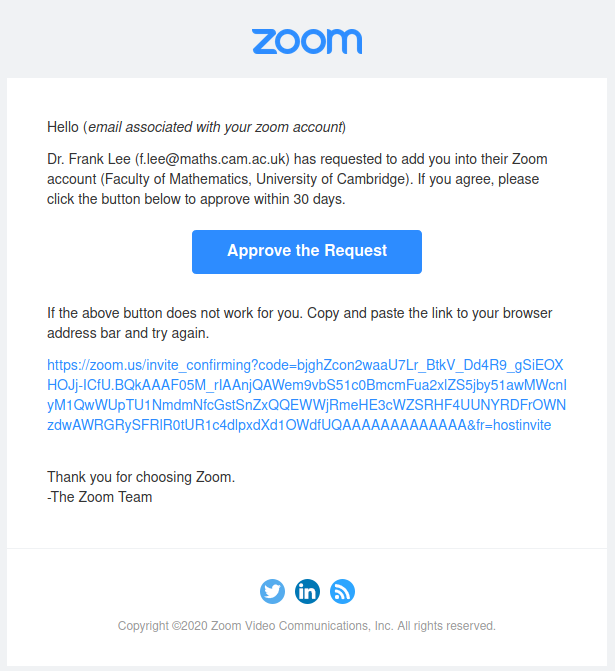 On following the link, you will see a warning that your account might potentially be downgraded.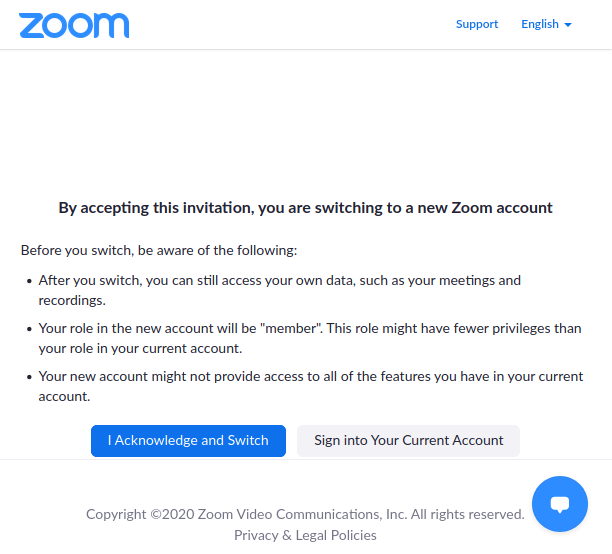 This is theoretically possible if your account is on the 'Large Enterprise' tier, with up to 500 participants: you'll know about this because somebody will be paying £160/year for that licence and will have bought a minimum of 100 licences. Unless you think this might apply to you, it's fine to click past that warning.
If your account is a paid-for account, you will be asked how you would like to receive your refund: (generic image taken from Zoom's website; our details may vary).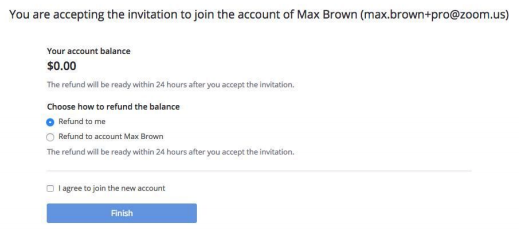 Once you click 'Finish', you should be able to connect to your zoom account using your existing password and find all your settings and meetings remain, but you will be licensed for up to 300 participants without a time limit.